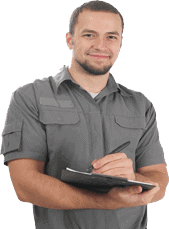 JOB APPLICATION
Southern Games is an equal opportunity employer. We are committed to putting our people first . Our transparent company structure insures your input is not only heard but appreciated and you can feel comforted that we are as committed to your development as we are to Fun!
If honesty, integrity and a good day's work aren't just part of your resume, but part of your being, then we are looking for you!
EMPLOYMENT OPPORTUNITIES WITH SOUTHERN GAMES, INC. GIVES YOU:
An employment opportunity that is fun and exciting with friendly and courteous team members who care.
The ability to work with talented team members who are driven to reach a common goal.
The ability to excel and grow to your maximum potential with a company who appreciates and rewards your efforts.
Job security knowing that you are a part of a solid and stable multi-level corporation that has set the standard in the video game industry for over 40 years, with a track record of being the best.
An "Open Door" management structure that cares about your personal needs and working environment.
Competitive salaries for our industry.
Performance bonuses and promotions.
Paid vacations.
Medical benefits.
Retirement Plan.
40+ YEARS PROVIDING GREAT GAMES & CUSTOMER SERVICE
THE LARGEST VIDEO GAME SUPPLIER IN MIDDLE TENNESSEE
MANAGERS COMPLETED THE NOTRE DAME PROGRAM DESIGNED FOR THE AMUSEMENT GAME INDUSTRY
TEAM LEADER IS A FORMER AMOA PRESIDENT